Proactively Solve Customer Support Issues using AI
Identify trending customer issues with real-time product and user context. Resolve problems before they're problems.
Spend less time finding bugs and Resolve issues faster
Quickly learn why users are having an issue, what product changes contributed to the problem, and point to the solutions.
IrisAgent integrates with the bug tracker, monitoring and alerting tools you're already using.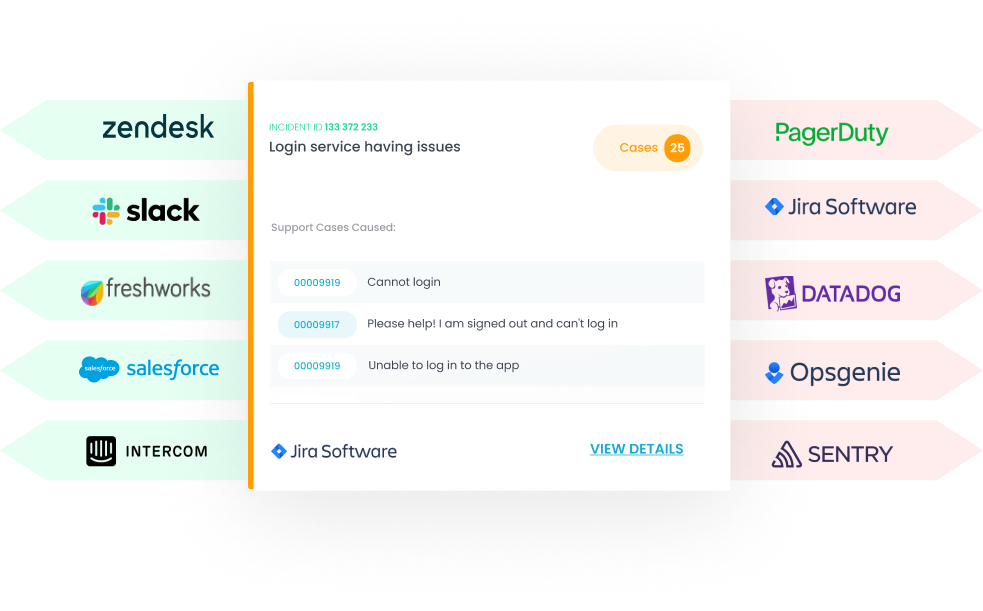 1,500,000
Support Tickets Processed
500
Support Agents Serviced
Pinpoint the problem and solve it.
Stop escalating issues to engineering because of a lack of proper context.
GET AI-POWERED SUPPORT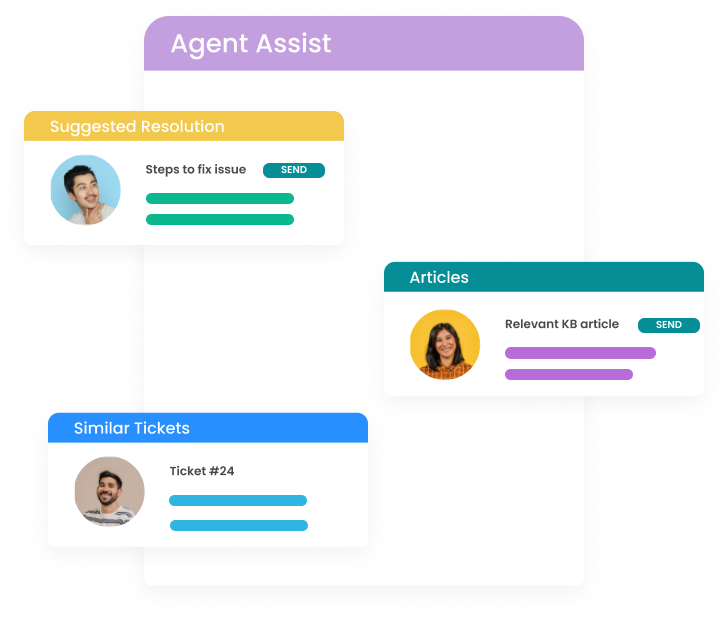 Let AI resolve common tickets
Don't reinvent the wheel for every common support ticket. Leverage AI and save your agents' time.
AI-powered recommended resolution to avoid grunt work
Suggested knowledge base articles by indexing knowledge from different places
AI learns from similar tickets and previous responses
LEARN MORE
Discover the source of user issues using real-time product context
Save time and effort of your support agents. Help your support agents respond faster.
Instant problem discovery using internal ops and product signals such as bugs, logs, alerts and incidents.
Get real-time alerts for major incidents and service interruptions
Learn from resolved tickets and knowledge base
LEARN MORE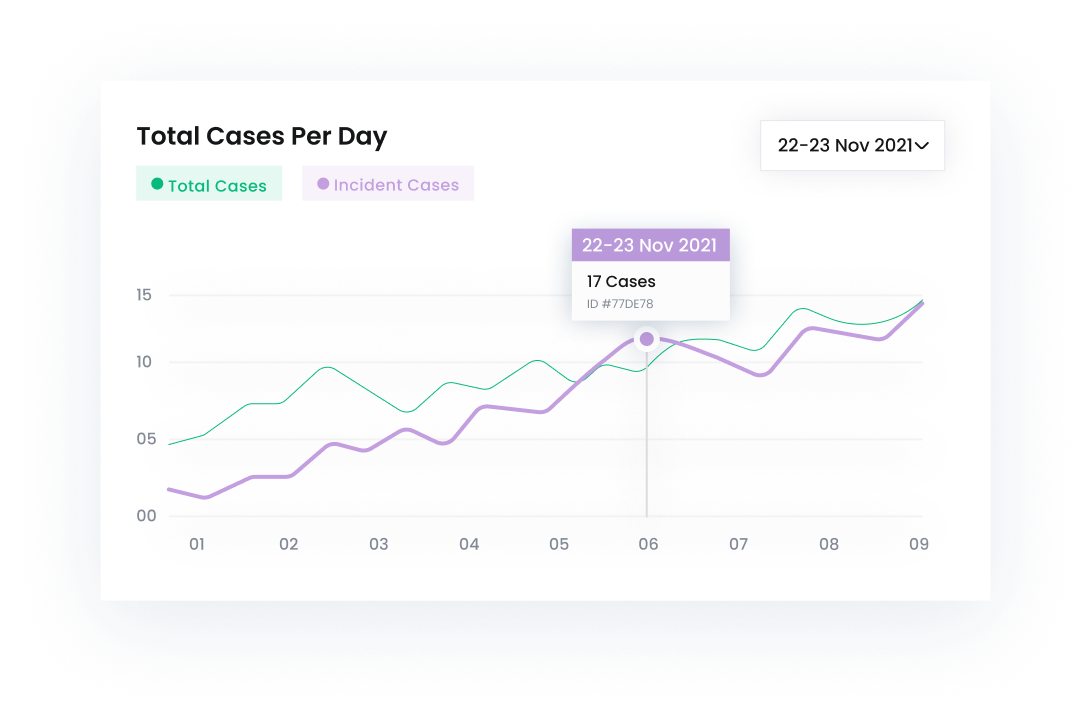 Discover trending customer issues with anomaly detection
Our Early Warning Engine detects product and customer experience issues based on anomalies and trends in support data.
Solve for what's most impactful. Find out which issues are affecting customers at scale
Create automated workflows for real-time alerts
Collaborate with internal product and engineering teams
Automated tagging and intelligent routing
IrisAgent discovers tags customized to your domain and automatically tags new tickets. Eliminate manual and inaccurate tagging.
Route tickets to the right support agent based on their expertise
Analytics about resolution times and ticket volume for different tags
LEARN MORE
How IrisAgent transforms your customer support
Faster response time
Resolve tickets quickly with IrisAgent's suggested solutions. Give your customers the ability to solve issues on their own.
Improve CSAT
Customers don't just want to feel valued. They want you to make their lives easier. Proactive support generates loyalty.
Decrease ticket volume
Solve your customers' problems where they are. Free up your support and engineering teams to focus on what really matters.
Get Started
Give actionable insights to your support agents within the ticket page of your support platforms. Avoid context switches. Connect to your support platforms in just a few minutes!
Features we support
Respond to incidents & outages
IrisAgent highlights if a particular ticket is caused by an ongoing outage on ticket page.
Early Warning Engine
Find top issues impacting customers from anomalies in support tickets.
Automatic tagging of tickets
Using ML, IrisAgent discovers and applies tags for tickets customized to your industry.
Learn from similar tickets
IrisAgent cross-references new tickets with resolved issues to identify common themes and reduce MTTR.
Knowledge base search
Using machine learning, IrisAgent suggests the best matching articles from knowledge base.
Sentiment analysis
Discover nuances in customer language to gauge their experience with the service.