Meet IrisGPT, the Generative
AI platform for Customer Support
Enterprise-grade Generative AI trained securely on
your articles and tickets to deflect user queries and
assist agents
Enterprise-grade Generative AI trained securely on
your articles and tickets to deflect user queries and
assist agents
Try out

IrisGPT

on your own data for free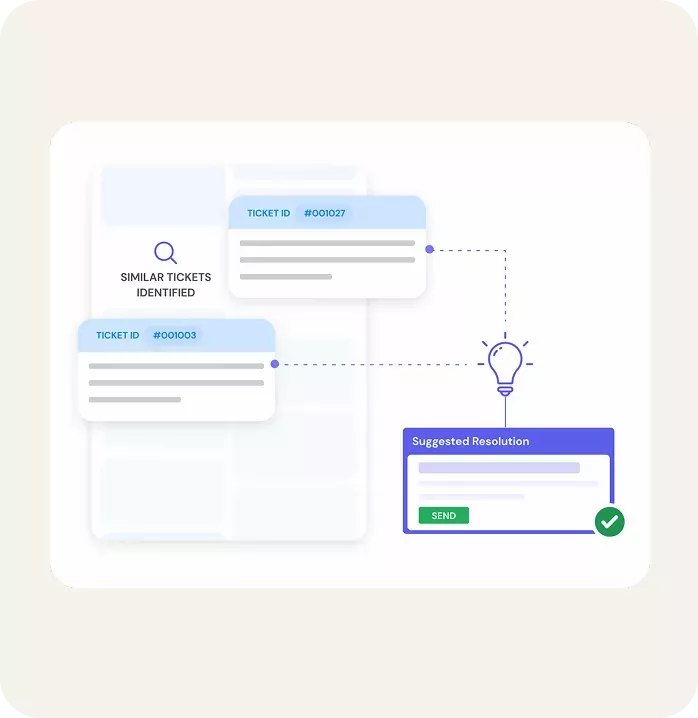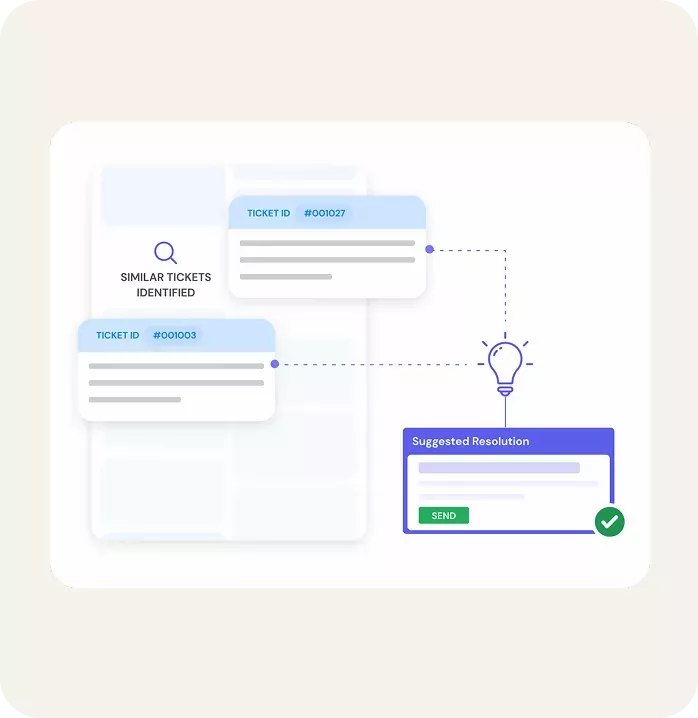 Resolve common
issues quickly with AI
IrisGPT provides recommended resolution from knowledge base and past tickets right at the fingertips. Enable your team to provide lightning fast support.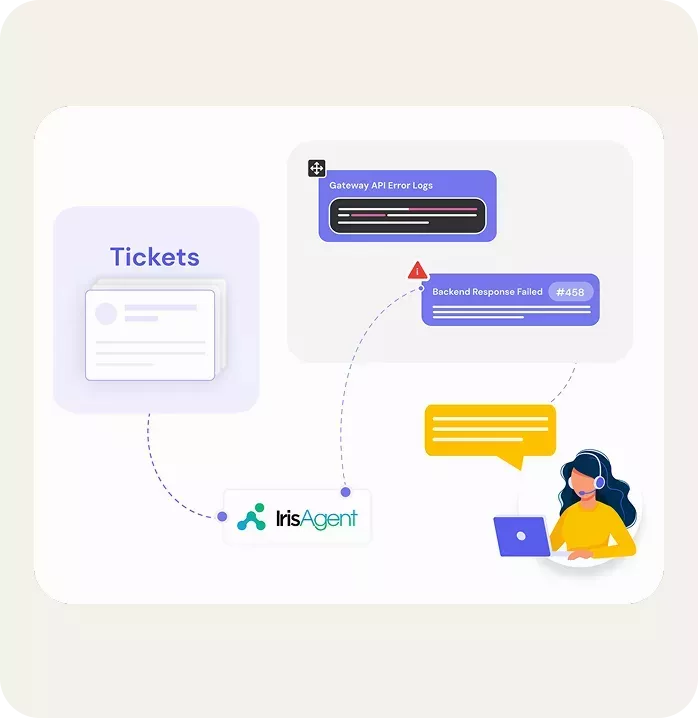 Highly accurate multilingual answers with citations

Provide agents with
product and customer
context
Trained on the world's largest large language models, IrisGPT is the first multilingual and highly accurate answering engine that is trustworthy and will delight your customers.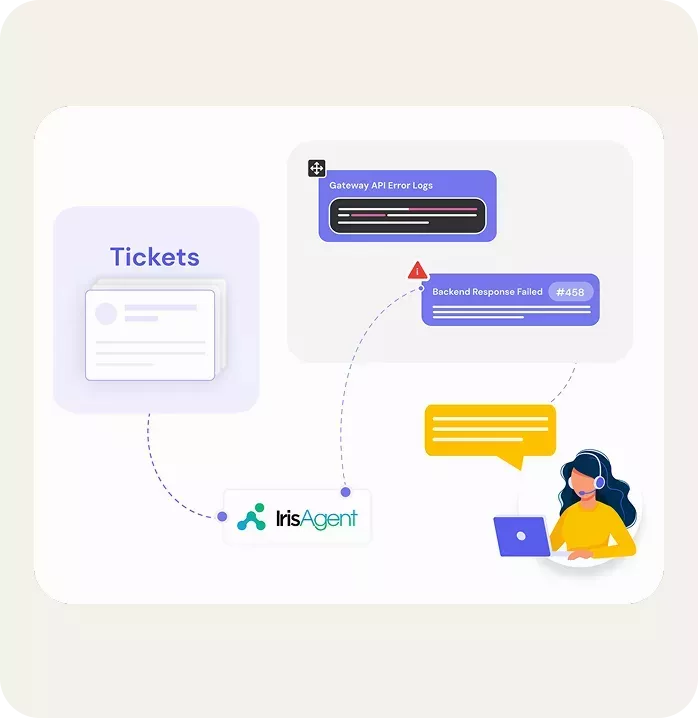 Omni-channel ticket responder and chatbot that works out of the box
Omni-channel ticket responder and chatbot that works out of the box
With omni-channel support, use IrisGPT within your help desk as an auto-responder, internal agent assist, or a standalone bot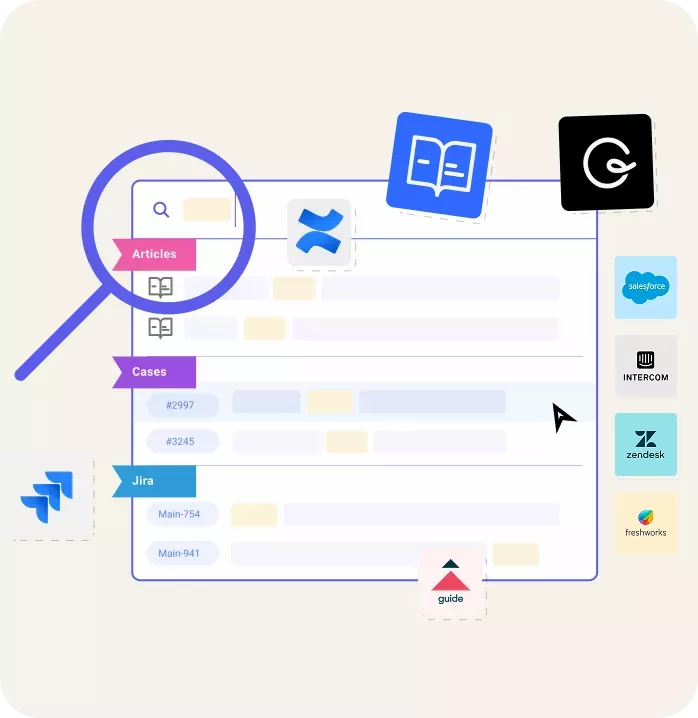 Start deflecting more than 35% tickets within a matter of days
Your reliable GPT Bot to be your team's co-pilot during off hours and help train new agents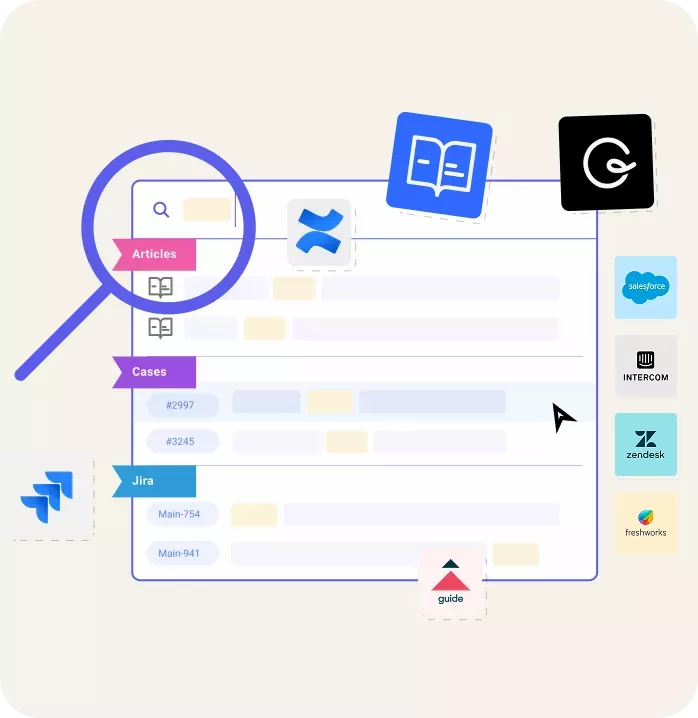 Transform your customer
support operations